Biometric time-attendance systems consist of both the components – hardware as well as software. The hardware is a device that captures employee's attendance, and it is priced autonomously from the software (which is designed to manage an employee's attendance, leaves, and absences). However, the cost of implementing hardware or software depends on the size of a business and choice of components.
---
Standalone Hardware System Cost
The biometric time-attendance terminals' price range starts anywhere from $40 and reaches up to $1200, based on various features like memory capacity for accommodating users, image or text logs; matching or processing speed of the data; durability, selection of biometric modality like a fingerprint, facial, etc.
Biometric devices with massive memory capacity capable of storing more than 2Lac templates and with a higher IP rating (for protection against dust & water) will usually cost around $1800, while facial recognition-based attendance terminals fall within a price bracket of $125 – $1400.
---
Standalone Software System Cost
The cost of time-tracking HRMS software starts from somewhere around $1 and reaches to $40 for a single user per month. The expense of software typically revolves around the number of users and tools requires by your business. The cost structure also depends on the integration level like ERP integration, SAP, and likewise.
The price of cloud-based time attendance software is averaged between $1 and $10 per employee/month. However, few providers will charge a base fee irrespective of the number of users, and this base fee could range from anywhere between $20 and $100 every month.
---
Investment for Small Size Business (1-100 employees)
Even for small businesses having an employee base of 100 or less than that, it is crucial to track and monitor their time transactions using modern-day biometric-based terminals, and smart software respectively.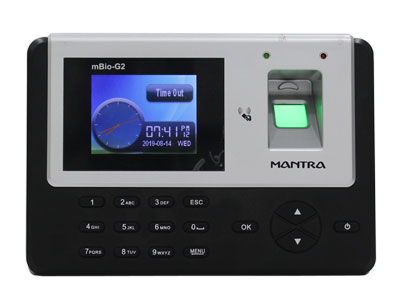 Morx's innovative and smart biometric time-tracking devices like mBio-5N, mBio-G1, and mBio-G2 are suitable for small businesses. These devices provide higher accuracy compared to the proximity systems along with enhanced security. Moreover, small businesses also stand in need of cloud-based time tracking software to streamline HR operations, which might cost even less than $1.
---
Investment for Mid-Size Business (100-500 employees)
Mid-size businesses with an employee base falling into a range of 100 to 500 require biometric time-tracking terminals with higher data matching speed, greater accuracy, and quick user response.
Mantra's seamless time-attendance & access control device MFSTAB-II will cost somewhere between the range of $150 to $210.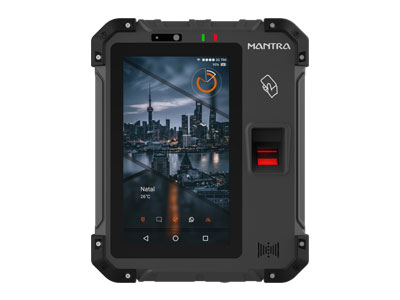 As business grows, it also becomes difficult to keep track over employee's leaves, absences, manage payroll, and all. Thus, advanced time-tracking software based on adaptive and flexible system like MINOP becomes crucial.
---
Investment for Large Businesses (500+ employees)
As a company expands in terms of an employee base and its span over multiple sites, choosing an advanced facial recognition-based time attendance system and software for connecting the system with the company's own server to prevent breach is deemed to be a smart move.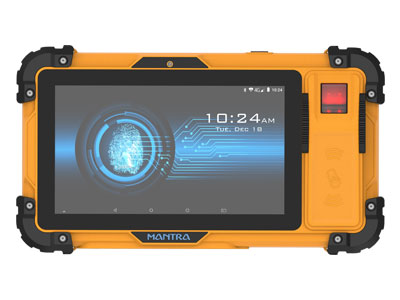 Biometric devices having huge database storage space and matching capability of around 1 Lac users for one-to-one (1:1) & up to 5 Lac users for one-to-many (1:N) is highly recommended for businesses operating from multiple locations, which roughly costs around $2700.
Mantra's portable & advanced time-attendance terminal – MOXA7 and an all-in-one time-attendance & access control device BioNic7 are ideal for keeping track of employee's attendance in large businesses along with controlling their access to the premises. Both these Mantra biometric devices fall within the price range of somewhere within $280 – $350.
---
Conclusion
Biometrics proves to be a reliable, faster, and accurate method of time-clocking as it identifies an employee's identity based on his/her fingerprint, facial, or IRIS recognition. Investing in the right biometric-based time attendance solution that best suits the size of your business makes the time tracking process faster and reliable.